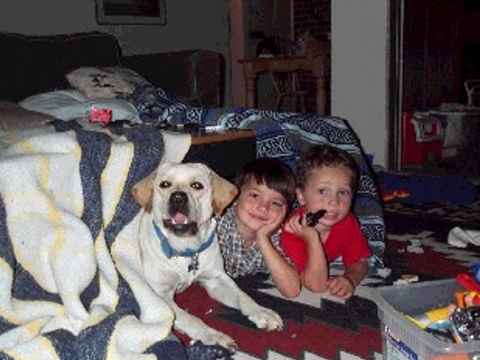 Morningstar's Mountain Mama
"Sierra"
playing "fort" with her two favorite boys
Sierra
Sierra is the sweetest dog you'll ever meet. She is a wonderful combination of field smarts and show beauty. She loves to spend her summers in the pool or chasing birds at the bay. But, her favorite thing to do is to sneak into our bed at night to cuddle. She is so sweet and loving you often forget that she's a dog - but please, don't let her know! She's convinced there's no difference between her and our kids! She is a wonderful Mom and produces some beautiful babies. See Scout's page and past babies for more information about her babies.
Morningstar's Mountain Mama (Sierra's) Pedigree
CH Receiver of Cranspire
CH Sailin's Proud Dimension
CH Sailin's Me Ballou Too
Sailin Morningstar's Comet
CH Cimmerdown's Royal Canuck
Palmer Lake Midsummers Dream
Hattie of Dana Point
Morningstar's Mountain Mama
CH Sandylands Rip Van Winkle
CH Blackwing Balloon Jumper
Dormark's Tugboat Annie
Morningstar's Topaz Grace
CH Waggin Tails Incredibull JH
Michiwa's Christmas
S'Hill Doesn't Do Windows